[vc_row][vc_column][vc_column_text]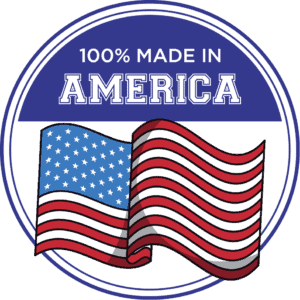 Often we have customers ask, "What makes a Holder Mattress different?"  While I have a laundry list of reasons our products are superior to our competitors (two-sided, coil box springs, non-toxic, built when ordered, made in Indiana, etc…), I always emphasize that our products are American Made.  When people think of American Made products, they understand that our mattresses are built by hand, one at a time, in our factory, in Kokomo, Indiana.  However, we mean so much more than that.  We aren't just designing and assembling mattresses in Indiana.  We are building them from AMERICAN MADE raw materials as well.  We don't import anything, not fabric, not steel, not foam, not fiber, not any component at all.
This is exceptionally important to us.  We can't expect our customers to support an American Made product if we don't.  Sourcing raw materials Made in America is not easy and it's certainly not inexpensive, however, it's important.  It is important because it is how we support like businesses.  It is important because we put American jobs first.  It is important because we keep dollars in our state and our country, instead of sending them overseas.  It is important because these materials are highly regulated, meaning they meet safety standards and quality standards that imports never will.  Foam coming from China is full of toxic materials, in part to kill/deter pests that may travel overseas with the foam and also because it's cheaper and unregulated there.  Springs coming from overseas are poorly built and simply aren't as durable over time.  I cannot guarantee my mattresses are non-toxic and durable, if I can't say that about the materials from which they are built.
The vast majority of mattresses sold in this country are made in China.  Mexico is the second largest producer of mattresses sold in the United States.  According to ISPA, Chinese mattress imports were up 165% in 2017, while 2018 numbers are not yet available, those numbers are expected to grow significantly.  This amounts to over 4.3 million units imported from China in 2017.  According to an article written by David Perry of Furniture Today on Feb. 8, 2019, "Amazon's mattress business is booming and is estimated to be running at an annual rate of $2 billion."  These mattresses are also imports.  When and if anti-dumping tariffs are imposed, these numbers may slow, but the impact has been felt by us, and other American manufacturers.  This is just another reason why we continue to buy our materials from American manufacturers.  We must prioritize the jobs of our neighbors over the largest corporations in the world who take advantage of cheap materials, cheap labor, poor working conditions and below market value products.
In order to prove our dedication to American Made, allow me to list the materials we use and the location where those materials are made:
Steel Innersprings:  Kendallville, IN
Box Springs:  Kendallville, IN
Dacron Fiber:  Elkhart, IN
Polyurethane Foam:  Elkhart, IN
Cotton Pad:  Fort Wayne, IN
Law Labels:  Carmel, IN
Adjustable Bed Bases:  Kendallville, IN
Latex Foam:  Texas
Ticking/Fabric:  North Carolina
Dust Covers:  North Carolina
Wool/FR Fiber:  Illinois
Thread:  New Jersey
Staples/Steel Rings:  Minnesota
Tape Edge:  South Carolina
Adhesive:  Minnesota
Decorative Labels:  North Carolina
We use Indiana products whenever possible and source the rest of our materials in the United States.  There are no exceptions.  This allows us to sell a product that we can be confident is safe, durable, and supportive of our values.  My grandfather instilled in me how important it is to do so, because as he said, "We sell them to our neighbors."
We also strive to provide locally sourced furniture when possible as well.  You will find upholstery made in LaGrange, Indiana, case goods made in Nappanee, Indiana, and wood furniture and accessories made in Carmel, Indiana.  Our iron beds are made in California and our upholstered beds are made in North Carolina.  We even strive to provide American made fashion options with jewelry and clothing that are Made in America.
If you need another reason to buy a Holder Mattress, let the fact that our mattresses are truly American Made, be it.[/vc_column_text][/vc_column][/vc_row]
About the author : Lauren Taylor
Related posts